The LOWREZ Game Jam 2019 is fully underway. Amir has been incorporating feedback (along with clearing out some of his pending commits). Here's what we've got:
A web based DragonRuby GTK Sandbox has been created! Give it a shot and share your work with others: http://fiddle.dragonruby.org.
Eight new sample apps have been added to help new comers to the engine.
Two new training videos have been added to the Ruby primers within the samples directory.
A new means to debug your game has been added. Check the changelog for details.
Auto reload of all source files will happen when you save, or when you execute $gtk.reset.
Last but certainly not least. I am pleased to show you a sample game developed by the amazingly awesome ai Doge: Snakemoji! It's one of the apps in the sample directory. Here is a sneak peak at what the code looks like: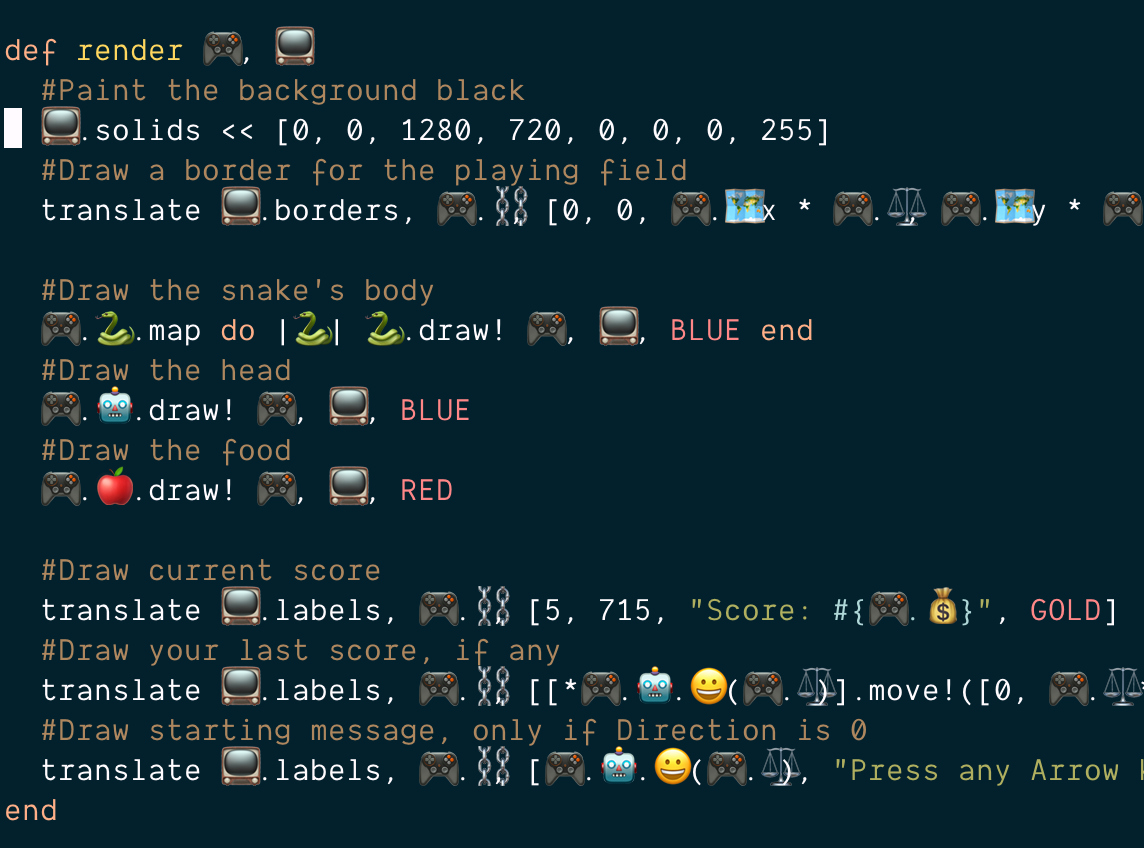 Files
dragonruby-gtk-macos.zip
86 MB
dragonruby-gtk-linux-amd64.zip
83 MB
dragonruby-gtk-linux-raspberrypi.zip
83 MB
dragonruby-gtk-windows-amd64.zip
83 MB
Get DragonRuby Game Toolkit
Comments
Log in with itch.io to leave a comment.
hey thats my name on there, what have I done?!?
Is the new api_labels sample app supposed to come with a font file?
It references a "manaspc.ttf" font, but this doesn't appear to be included in the sample's folder